Many computer users face data loss every now and then. The reasons may vary: computer virus, accidental deletion, disc formatting, system malfunction, etc. So how to get that data back? Is there any safe way to do that?
Read on and discover how to recover deleted data from the hard disk in just a few mouse clicks.
When you erase data from your device, it doesn't simply disappear. These files are still there, but they're labeled with "0", which means that other data can be written to their place instead. The erased files are just hidden. And this means you can actually restore this data! The steps to take are pretty simple, so you can do everything yourself, without consulting a technician.
Here are the steps:
Step 1. Install Phoenix File Rescue
First things first, download a file recovery program and install it on the computer where the data was erased. The powerful Phoenix File Rescue is an awesome choice since no special computer skills are required to use it. Its user-friendly interface enables you to get started straight away without wasting your time on guides and tutorials.
Step 2. Choose the Drive with Your Data
After installing Phoenix File Rescue on your computer, launch the software and click "Next". Choose the drive where the data was stored. A new window with the device list (disks, flash drives, SD cards, etc.) will pop up. Choose the disk and then hit "Next" to continue.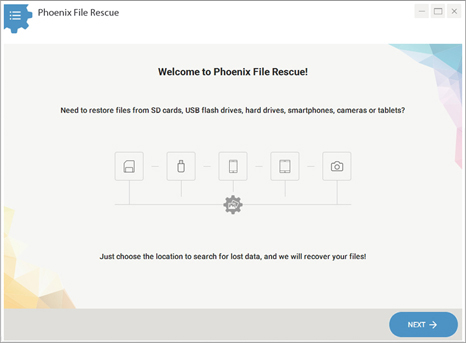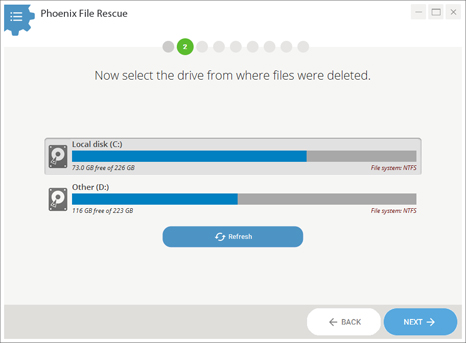 Step 3. Select Options for the File Scan
Phoenix File Rescue can recover just about anything: images, documents, video files, archives, etc. But how to recover that lost data from the hard disk? First, specify the file formats you need and choose the approximate data size. No worries if you don't remember the format or size of the erased file: select multiple formats and set any file size for the search.
After the parameters have been set, click on "Scan" and wait for the program to prepare a list of removed files.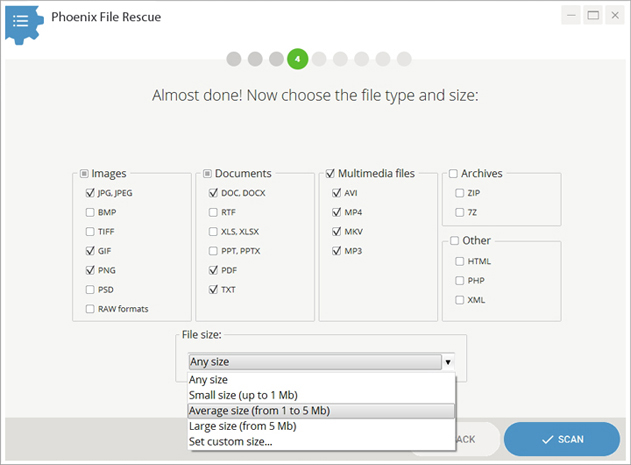 Step 4. Sort the Found Files
Now, select the files to recover. If your aim is to restore all the found data, then just click "Recover" and go on to the next point. If you intend to locate and get back certain files only, then apply the filtering and sorting options. Sort your files by size, name, or format. Need to see the current location or recovery chance for this or that file? Select it and click "Preview."
In a new window, you can read all the details. If the software finds an image (for example, a photo, drawing or sketch), you can see its preview. Put a checkmark if you need this particular file to be recovered.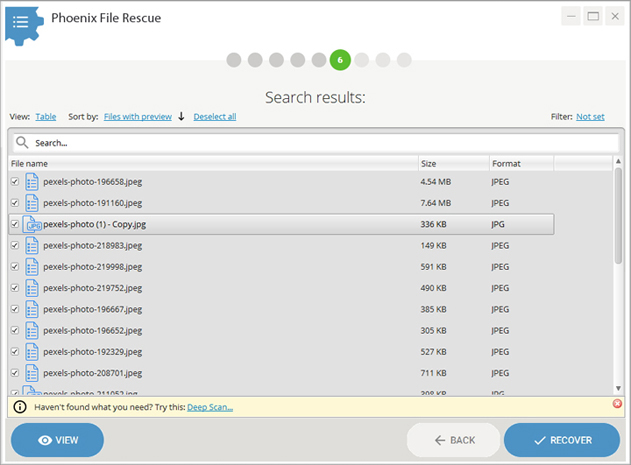 Step 5. Recover Deleted Files from the Hard Drive
Retrieving the deleted information from the device is all that's left to do now.
Firstly, make sure you've ticked all the data that needs to be rescued. Then click "Recover" and pick a restoring option. To simply get the files back to the computer, select "Recover and Save to Folder," then specify the folder and wait until the restoration is finished. Alternatively, you can burn the data directly to a CD or DVD, or send it to an FTP server.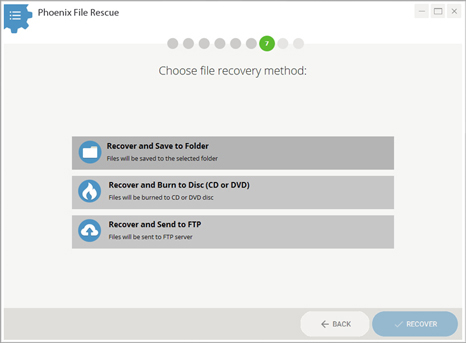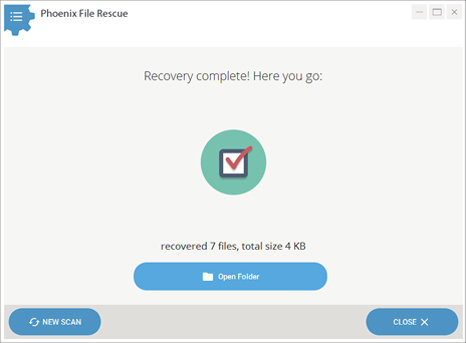 Simple as that! Now you can bring back any data you lost. So no more hesitations - download Phoenix File Rescue right now. Start retrieving lost files from cameras, phones, tablets, laptops and USB flash sticks today!