Quickly recover your lost data in just 3 simple steps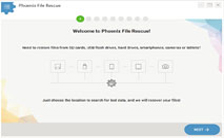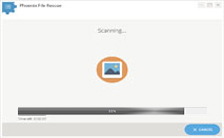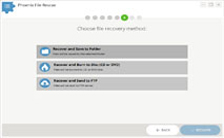 Phoenix File Rescue requires no special knowledge or complicated, manual setup to use. Beginners and advanced users alike can effectively restore damaged and deleted files. All you need to do is follow clear prompts in the program. You can save time searching for files if you know their formats and their approximate sizes.
Looking for powerful file recovery software?
Download free trial and experience all its advantages:
• You'll love the intuitive, easy-to-use interface, specially designed to be comfortable to work in.
• Convenient search filters for file type and size help you save time and find just the files you need.
• Thanks to the image preview feature, you can make sure the program has found the photo you're looking for.
• See the probability of recovering your deleted files before even starting the recovery process.
• Restore deleted files while preserving the original filenames.

Download now
Free trial version