Many people prefer to store their valuable data on flash drives. They tend to believe that their family pictures, work documents, holiday video and other files will be safe and sound there. That this data will stay on the USB no matter what happens with their PC. Unfortunately, that's not true: modern viruses can damage not only your computer, but your removable drives as well.
Had a bad luck and faced this issue? No reason to get upset - lost information can be saved without any complicated actions. Just keep on reading and learn how to recover deleted files from a USB flash drive in just five simple steps.
Remember that when you decide to recover lost files, time will become your enemy. The more you use the drive after losing your files, the harder it'll be to bring them back. In other words, the lost data will be simply replaced with other, fresh files.
Here are the steps to recover your data:
Step 1. Run Phoenix File Rescue
For starters, find and download reliable USB data recovery software. In this guide, we used Phoenix File Rescue - it's a good one. With this program, it is possible to bring deleted data back from different devices, including:
- memory sticks
- hard drives
- SD cards
- smartphones
- cameras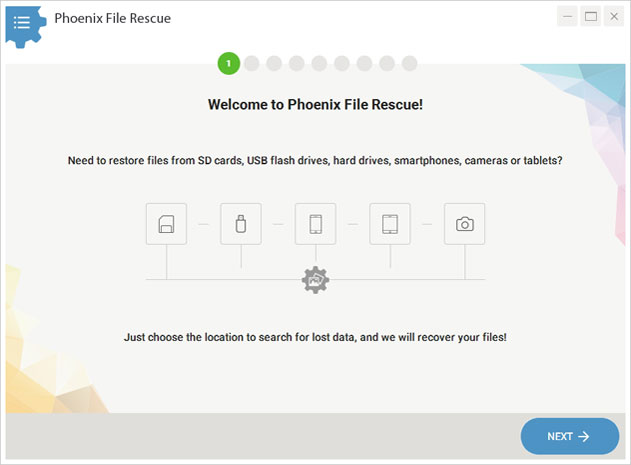 Step 2. Select the Drive with Your Data
The interface is pretty neat and user-friendly, so you won't have to waste time to figure out the next step. After the welcome screen, there will be a list with the devices available. Insert your USB drive, then hit Refresh - it will be on the list. Select this drive and click Next.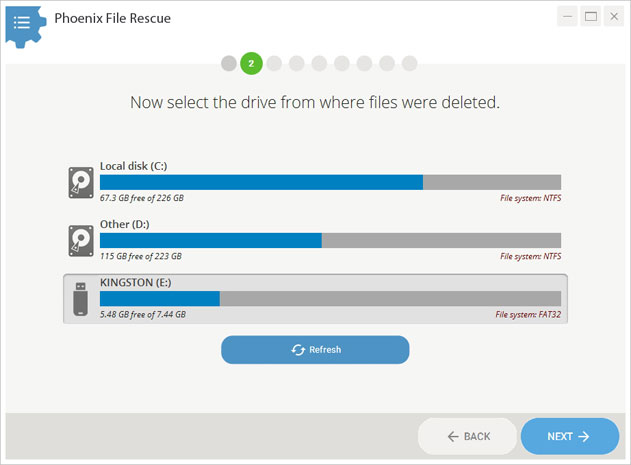 Step 3. Choose the Scanning Mode
Phoenix File Rescue has two searching modes: Quick Scan and Deep Scan. Both suit an inexperienced user who needs to urgently recover deleted files from a USB stick. Use the first mode if you want to quickly scan the drive and restore data in a few minutes. Need a thorough search? Pick the Deep scan then. With this mode, you will discover more files, but it may take a few more minutes.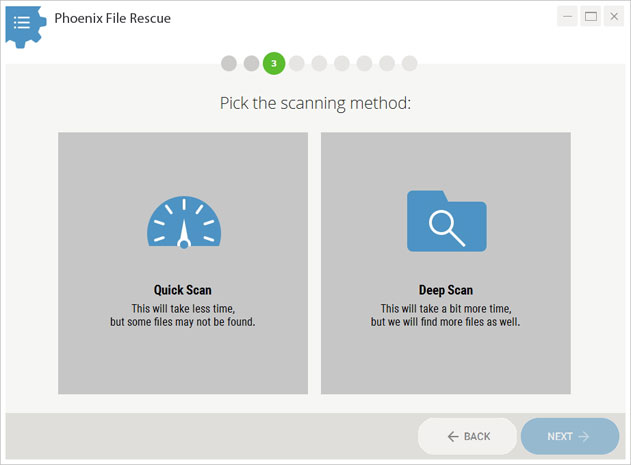 Step 4. Tweak the Scanning Settings
At this step, it would be a wise move to choose certain file formats and their size for the scan. This will not only speed up the search and save you a lot of time, but will improve the results. Moreover, you will make sure that all necessary data will be definitely found.
Forgot the file format? Not a problem, just check the boxes for a certain category. If you wish to locate a lost video clip, tick everything for Video. As for the file size, you can pick a default preset or type in custom numbers. Now click Scan to start the process.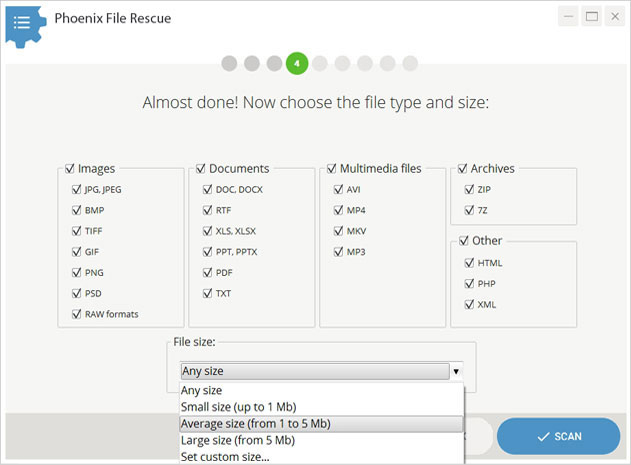 Step 5. Restore Deleted Files from Your Flash Drive
In a minute or two, the results will pop up. You can adjust their view to your convenience : display them as table, list or icons. The sorting method can be changed as well. Located the file you were looking for? Good. Now click it to read the details: name, size, current location or recovery chance. If it is an image, the preview will be here too. All these things will help you find and manage the data.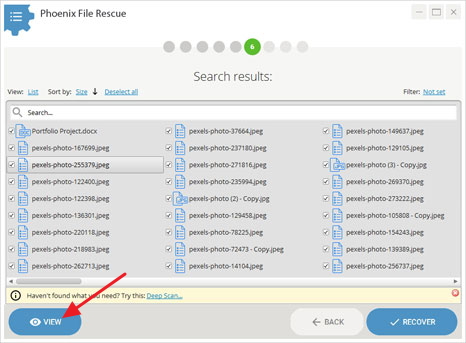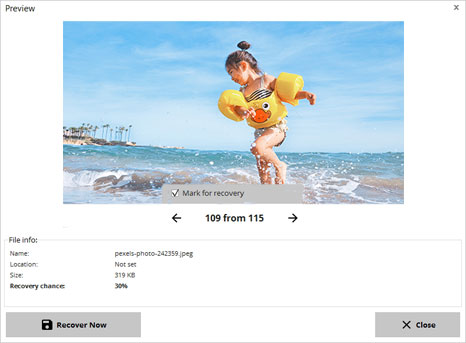 Look at the recovery chance of this or that file. The files with high recovery chances (>90%) will be most likely restored without any problems.
Tick the files you wish to restore. Click Recover and pick the method that suits you the most. For instance, simply save the data to your PC. Prefer something that's more secure? Burn it to CD / DVD disc or upload the files to an FTP-server - and you will hardly lose them again.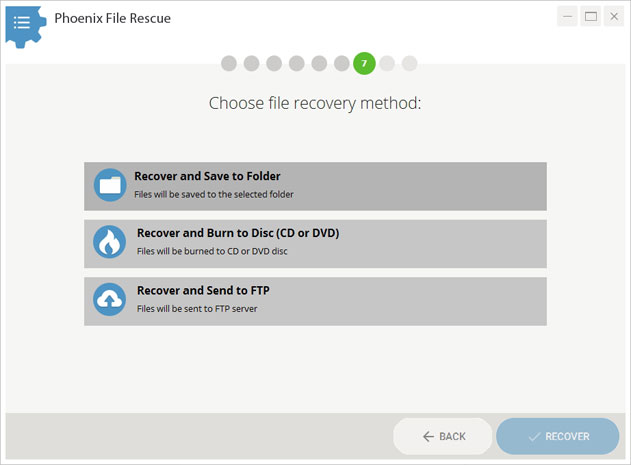 Now you have learned how to recover deleted data from a USB in just five steps and it won't be a challenge anymore. Have you lost files on other devices? For example, not sure how to recover deleted files from your hard disk? No worries, Phoenix File Rescue will help you get all of them back. Download the software from the official website and start restoring lost files right now!